RESIDENCY
Alentejo, Portugal
Obras Art Residencies
Spring/Summer 2019

During my residency and reseach project I worked on a new Portugese body of work, in oil paint on linen, ceramics and short films.
Experimenting with new techniques, themes, colors and new collaborations inspired by the sublime surrounding in the South of Portugal.
It has been such an amazing and inspring residency. I am so happy and proud of my research, my development and of course my new works!
I have developed a new working process, created a new body of work in oil and ceramics and I have started very interesting cooperation projects, a.o. with my new short film.
José Rodrigues dos Santos presented at my open studio a short inview in a beautiful article he has been working on for 4 years about his vision on my work. I feel very honoured & more to follow!
A few days ago I left

Alentejo very fulfilled and with very exhiting plans for next year!


And…
with the great news that my new work will be presented in a solo exhibition at Galeria Municipal D. Dinis in Estremoz in the spring of 2020!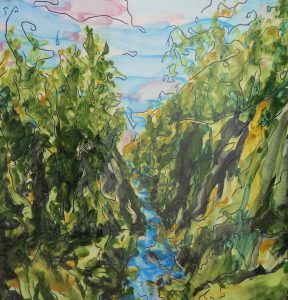 Detail of my new ceramic work
This residency and research project was made possible with the support of